2 weeks ago Aquavision featured at Integrated Systems Europe 2018, the global custom installation exhibition in Amsterdam.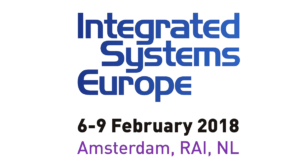 The event – ever growing in popularity, enjoyed its most successful year to date with an astounding 80,000 visitors through the door. A record number for ISE and actually, a record number for Aquavision. Having exhibited at ISE for ten consecutive years we are astounded by the positive response that we have received, with more people than ever before coming to visit us at the exhibitor stand and hundreds of new enquires flooding in regarding the new product lines.
And given the products – it's hardly surprising. Having pioneered the first waterproof and in-wall television almost 21 years ago, the entire Aquavision raison d'etre is centred on innovative excellence.
Consistently pushing the invention and design envelope and revolutionising television as we once knew it. This year at ISE 2018 was no exception. Amongst the unveiling of the new for 2018 kitchen range and the upgraded Pinnacle model. Aquavision revealed the world's first 100" indoor and outdoor television, to roaring success.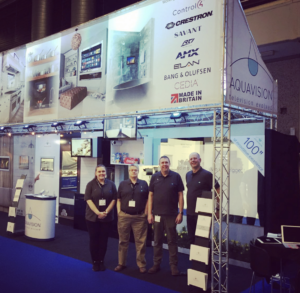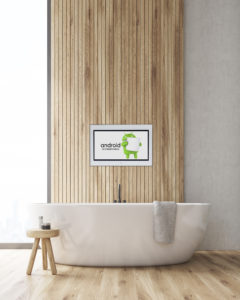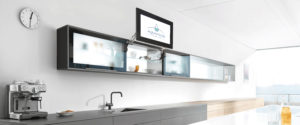 Aquavision would like to take the opportunity to thank all who came to visit us at ISE!
With the business fast approaching it's 21st Birthday, this marks a definitive coming of age and in more ways than one, as Aquavision consistently stay ahead of the game – with the new products proving as prime example. 
More importantly, this shows no signs of stopping. In fact quite the opposite. With the launch of the pioneering new kitchen range, comes a new direction for Aquavision and the team fresh from ISE are already in preparation for the famed Kitchen, Bedroom and Bathroom exhibition in Birmingham in just three weeks time.
2018. Stand by for a television revolution.