Speakers
Realising maximum sound performance is always the goal, placing the speakers at equal distance from the intended primary listening area along a common wall/ceiling is generally recommended. This helps to ensure the best stereo effect.
Where the primary intended listening position varies, Aquavision speakers are designed to function in any standard wall or ceiling. In a standard two channel audio system, the speakers should be approximately 185-305cm apart. All speakers are supplied as pairs to give you the ultimate stereo spectrum. However if design constraints only allow a single speaker, the AVF-5SPEAKERS [see below] is a stereo speaker that provides both left and right stereo channels from a single point, whilst maintaining channel separation.
Wall Speakers                                                                       Ceiling Speakers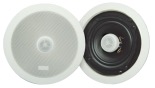 Part Number: AVF-1SPEAKERS                                             Part Number: AVF-3SPEAKERS                                Part Number: AVF-5SPEAKERS
Remote Controls
Aquavision currently offer 1 complete remote control; allowing you to have a waterproof remote with all the features of a normal remote. It even floats!
We still offer a full range of previous model remote controls. Please see the guide below to choose your model then click here to proceed with your purchase.

Part Number – AVWURC5E
Power Supplies
Most Aquavision televisions use "In-Line" power supplies.
Over the years there have been many models of television, each having different power requirements.
For more information please see our Data Sheets page.
Other Accessories
Remote Switch Panel [AVF-5RSP] 
The Remote Switch Panel offers a waterproof wall-mounted solution for controlling the main television functions.  It can be conveniently located adjacent to the bath, shower or basin.
No need to replace any batteries and there is also no chance of losing the remote control. Ideal for hotels and guest houses.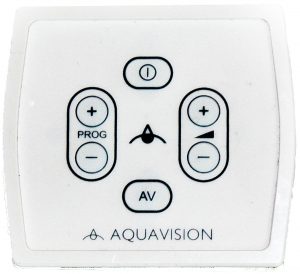 Infrared Link [AVF-IRHDMI]
This unit allows remote control of an external device such as a Blu-Ray player or set top box etc. through the Aquavision's infra red input.
The signal is carried via the HDMI cable. Please note all IR Accessories are only available with the Nexus or Pinnacle television models.
Infrared Blaster [AVF-IRBLAST]
Simply plug this into the front of your Aquavision and it will relay the InfraRed signals to a DVD player, set top box or other control device situated up to 1.5m away. Please note all IR Accessories are only available with the Nexus or Pinnacle television models.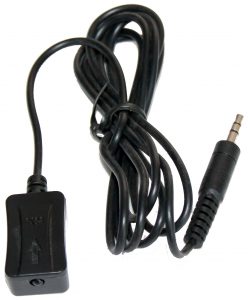 Relay Interface Module 4 Pole [5RLYF4P]
A handy little unit that provides four potential free (2x DPDT) contacts that are activated when the television is powered up. Ideal for switching external audio feeds, etc. or activating LED lights around the television or even a mirror. Please note all IR Accessories are only available with the Nexus or Pinnacle television models.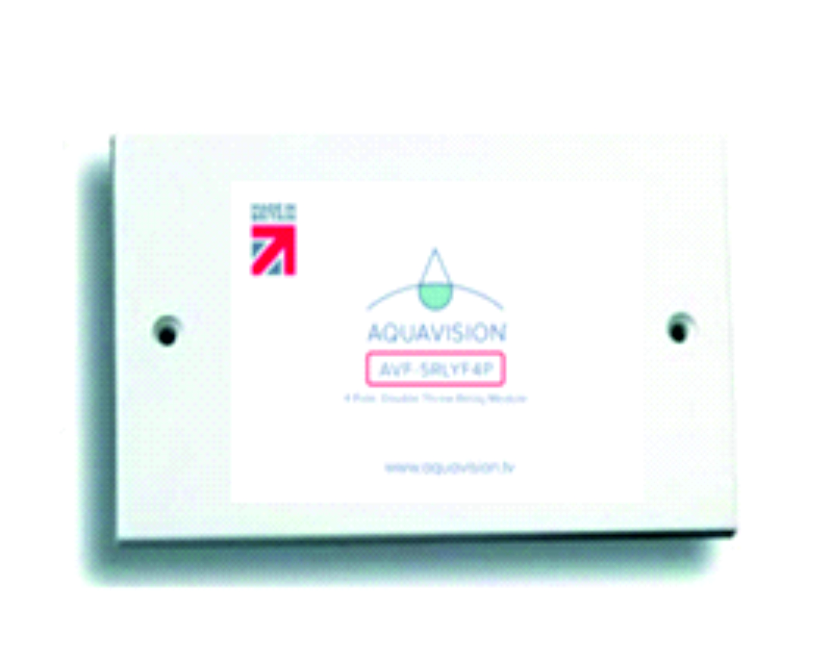 Sky Remote Eye Kit [AVF-4SKYA]
This allows connection to a remote Sky Box. Content from Sky may be viewed on the Aquavision and the Sky Box can be controlled remotely.
Note this feature is included with all UK supplied televisions except the Genesis range where it is an optional extra. Please note all IR Accessories are only available with the Nexus or Pinnacle television models.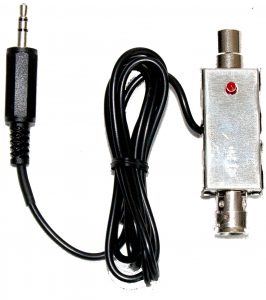 Touch Screen Overlays
Touch Screen Overlays are now available as an additional option on all Aquavision indoor and outdoor televisions. Without compromise to the superior quality and elegant styling of your Aquavision, you can now increase its value with interactivity, through the simple and easy integration of Aquavision Touch. The clear and ultra-thin touch panel, with zero bezel will leave no visible changes to the current display, maintaining the sophisticated flush appearance of Aquavision's design. Available for 16" to 100" screens and in all standard glass finishes (excluding MirrorVision+). The Aquavision Touch is a unique projective capacitance touch technology. The Aquavision MultiTouch offering is compatible with Windows, Mac, or Linux and features the pinch and zoom touch gesture. The sensitivity of the touch can be programmed to work through all standard Aquavision glass.
Key aspects to include:
All components safely concealed behind the glass to ensure the unit is still waterproof
Laminated to the inside of the glass avoiding potential damage
No visible change to their current products as Aquavision Touch is also ultra-thin and transparent
Pinch & Zoom gesture
HID Touch function for Linux & Windows 7, 8, 8.1 & 10
Up to 32 touch response
Temperature range is -40°C to 70°C
Unaffected by condensation
The Touch Screen Overlay operates completely independently to your actual Aquavision so is ideal for use with Home Automation systems.
Can work as a controller for the Android Smart TV on Aquavision Pinnacle range of televisions
The glass and touch screen come pre-built with a 1.5m lead, terminating in a standard USB plug and comes complete with all necessary software. Simply install this glass as you would any other Aquavision glass. If this is to be used in a wet area, don't forget to apply the silicon bead around the sides of the glass as described in the glass installation instructions supplied with the glass.