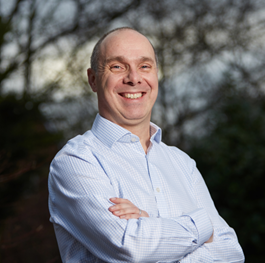 Aquavision has announced that Ben Lancaster is joining them to support their customers in the UK custom install industry.
With a lengthy 25 years in the industry, Ben started out in Hi-Fi and CI with Grahams in London, then Audiofile in Bishop's Stortford, he then worked with various manufacturers including Meridian and Trinnov. This was followed by a time in brand distribution with Invision UK as well as Anthem AV Solutions and Pulse Cinemas.
Alastair Benn, Managing Director of Aquavision says: "We are thrilled to welcome Ben, who will be a great asset to our team. He has a grass roots knowledge or our product range as well as great expertise and respect in the industry".
Ben recalls, "I first came across Aquavision when I was at Grahams in the late 90's and worked closely with the brand when I was at Invision, so I'm really pleased to be able to work with Alastair and the team again and look forward to seeing lots of my old CI dealers across the south".
Welcome to the team, Ben!