From concept to creation, Aquavision is the brainchild of Alastair Benn.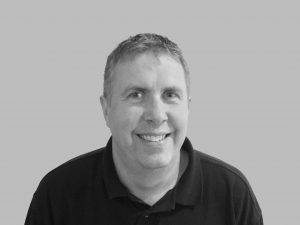 The possibility that sleek, elegantly designed waterproof and in-wall televisions could be engineered, manufactured and made available for market in the UK was regarded as "inconceivable" by many.  Undeterred, Alastair went to work and developed his idea.
It was 1997 when he created the first waterproof television in his garage.  Soon after, he won his first order for a hotel project and had the entire family assisting him in boxing and dispatching the televisions.
Alastair continues to drive the team forward and remains instrumental in the development of new, innovative products.
"Today, with the support of our distributors and industry relations, the 'Aquavision' brand is well established and successful.  This fuels our passion to continue to produce high quality, luxury televisions.  We never compromise on quality and this is why we remain the number one British manufacturer of in-wall and waterproof televisions." he says.
Our values and ethics have always been more than just words.
Here at Aquavision, our 3 main values distinguish us in the market place and are dispersed in all that we do.
Ingenuity: Our televisions progress with the times and are entirely future-proof. Our innovation team has kept us a market leader since our conception.
Reliability: Our belief is that luxury is timeless. Our televisions are made to last which is why we offer upgrade kits on almost all our products going back as far as 15 years. Our products are reliable and trusted to the highest degree amongst all industry leaders.
Quality: We take immense pride in having that 'Made in Britain' qualification. All our televisions are manufactured right here in the UK with components sourced as locally as possible, ensuring our waterproof televisions are the best.
Our greatest asset is our people.  We invest in their professional development and embrace their passion which complements our vision and ambition for continued growth.